Isabella
IMO 8700723
Built 1989, Brodogradiliste Split, Yugoslavia
Tonnage 34 000 GT
Length 169,40 m
Width 27,60 m
Draught 6,40 m
Ice class 1 A Super
2 200 passengers
2 184 berths
420 cars or 53 trucks
4 Wärtsilä-Pielstick diesels, combined 24 000 kW
2 propellers
2 bow thrusters
Speed 21,5 knots
(Technical data from Viking Line's 1992 brochure for the ship).
So then, for Kships' first anniversary I'd like to give you something a bit out of the ordinary. In early January 1994 at the tender age of ten I made a 24-hour cruise from Helsinki to Tallinn roads on the
Isabella
together with my grandmother (who, bless her, was willing to go on a multitude of ferry cruises with me. Today she actually travels more on ships that I do). She also bought me a disposable camera for the trip which I used to take what are amongst my very first ship photographs ever and certainly my first (and for many years only) attempt to document the interiors of a ship.
As usual, click on the individual images to view larger size.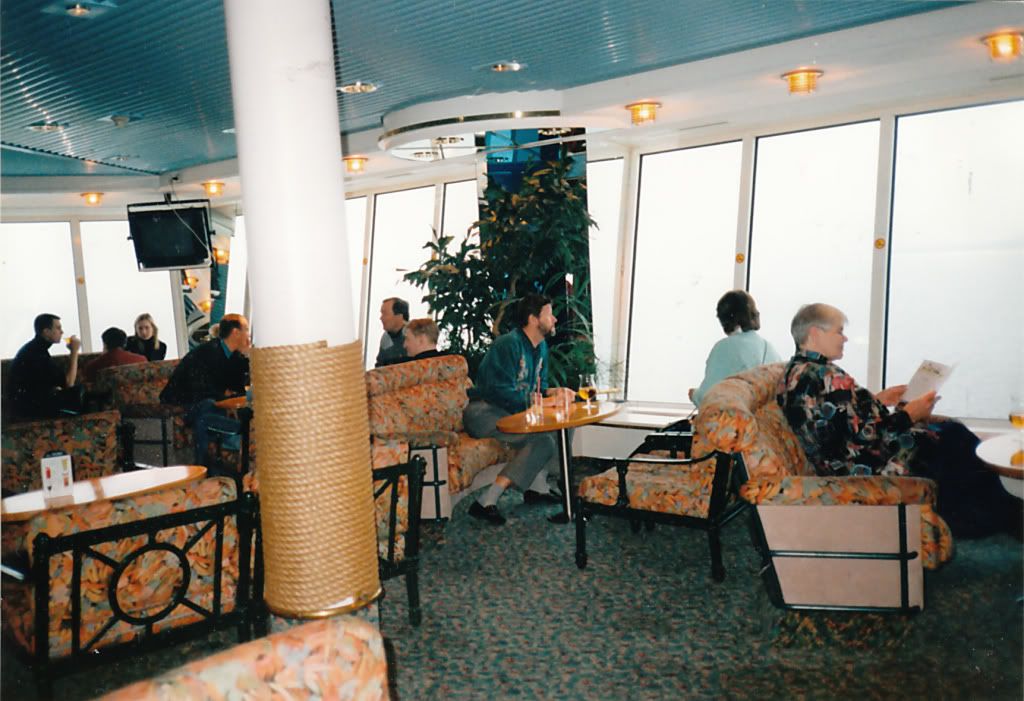 The Bella Sky observation lounge on deck 11 (that was added in a refit in 1992). On the right is my grandmother, perusing (iw would seem) a brochure of the ship that I still have in my archives.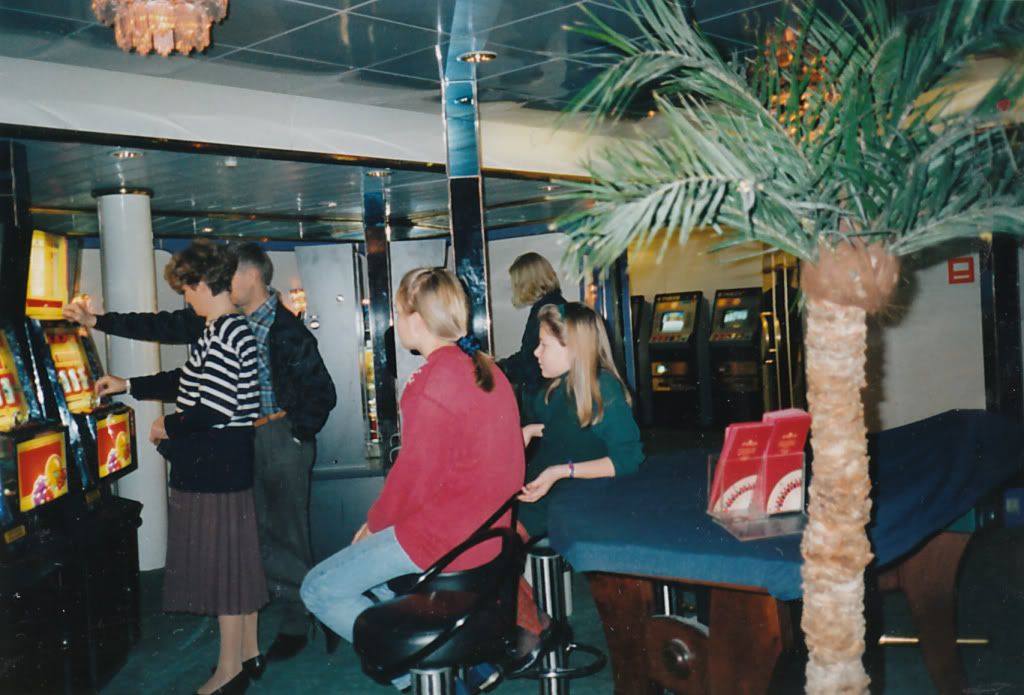 The Casino on deck 8. Yes, photographing isn't allowed in casinos... but you get away with all sorts of things when you're a 10-year-old kid.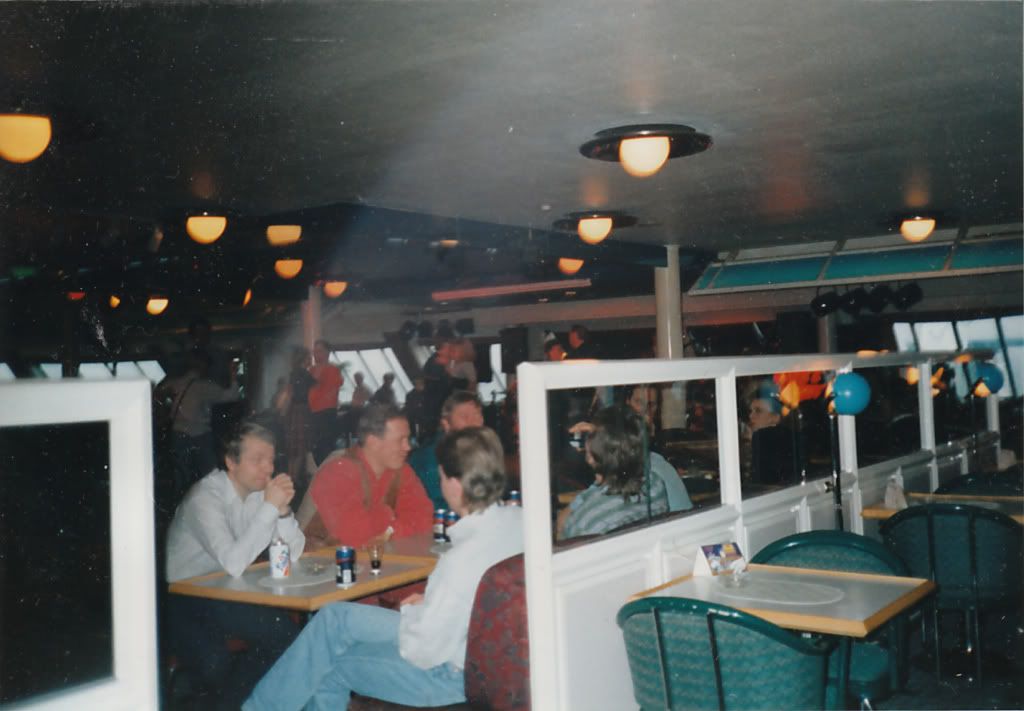 Dancing Café Amanda in the front of deck 7 was probably the most popular entertainment venue onboard. Compare, if you will, with this image of the same space as she appears today.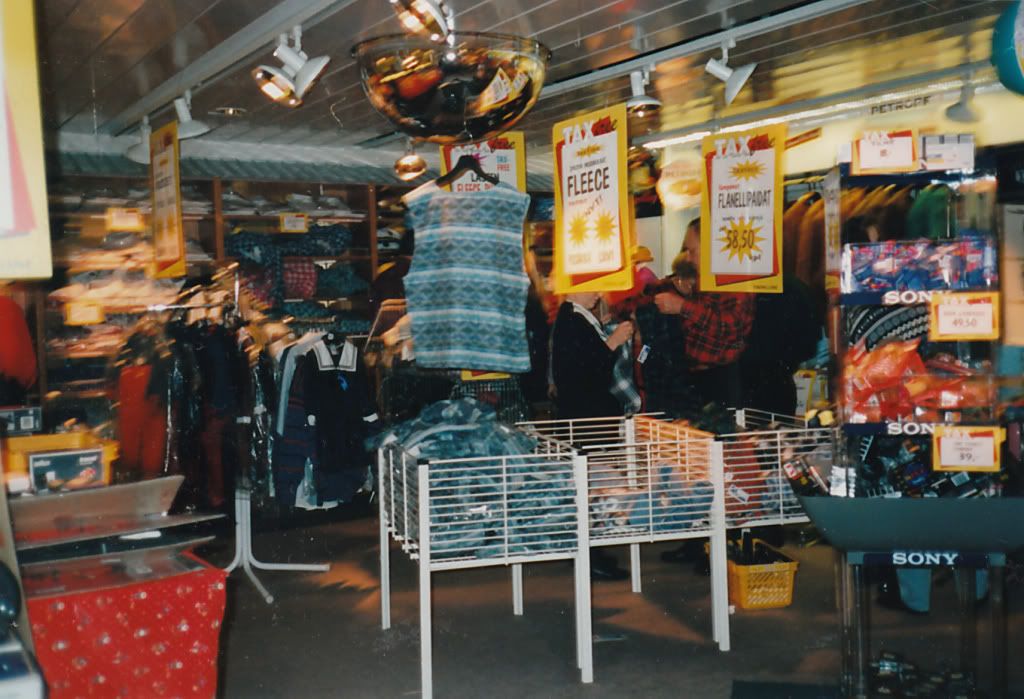 Staying on deck 7, the gift shop located on the starboard side of a central arcade (alongside a perfumery), with the main tax-free shop on the port side. In the most recent (2007) refit of the ship this space was demolished when all the shops were combined into a larger single tax free shop and a new corridor was built on the starboard side of the ship.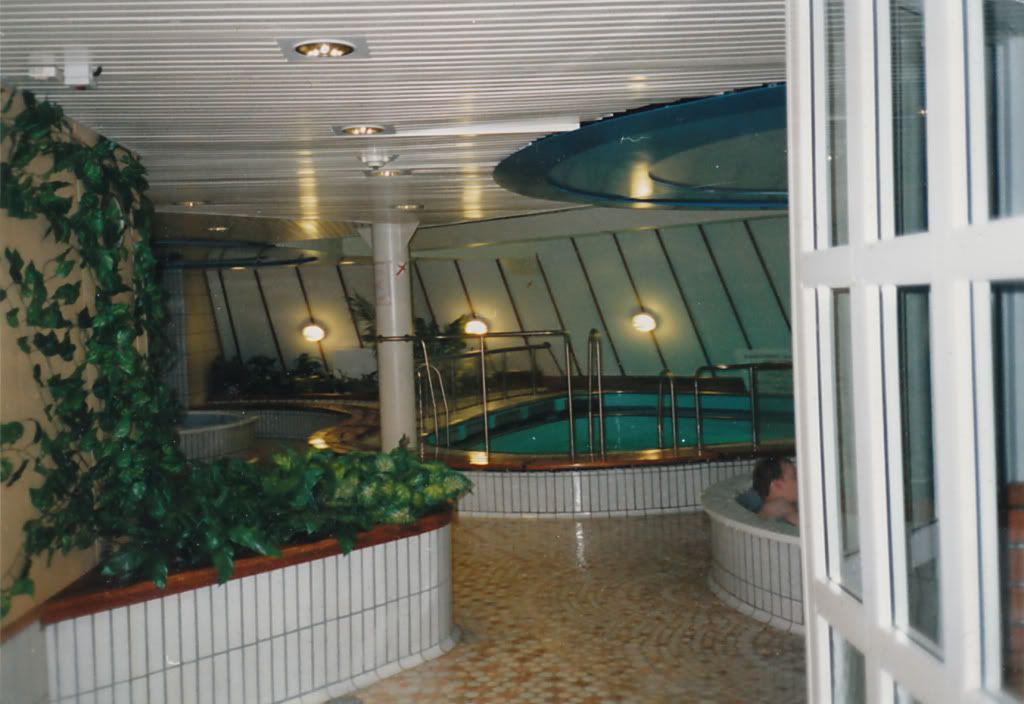 Sauna Riviera located right at the bow of the ship on deck 6, with four saunas, two jacuzzis and a small swimming pool.
A B1-class cabin, located on deck 6 if memory serves.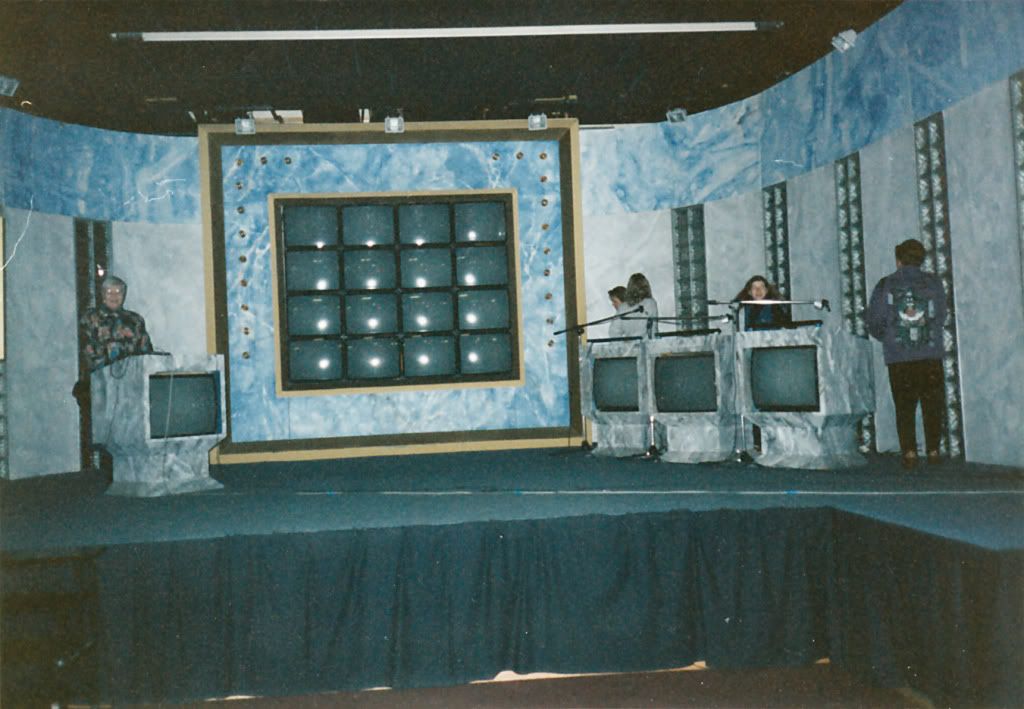 While the Isabella was on cruise service, there was naturally no use for her car deck. Resultingly a part of the car deck was built into an exhibition area. The car deck also housed the set of the popular Finnish TV game show Megavisa (seen here) that was shot onboard the Isabella.